Description
Highlight
Advantages :
For the control and elimination of ectoparasites in dogs such as ticks, fleas, mites and lices.
Bayticol E.C. 6% is effective for killing both adults and tick larvae at all stages.
In addition, it prevents laying on engorge ticks.
This product is safe for using in pregnant, lactating and debilitated animals as well as puppies.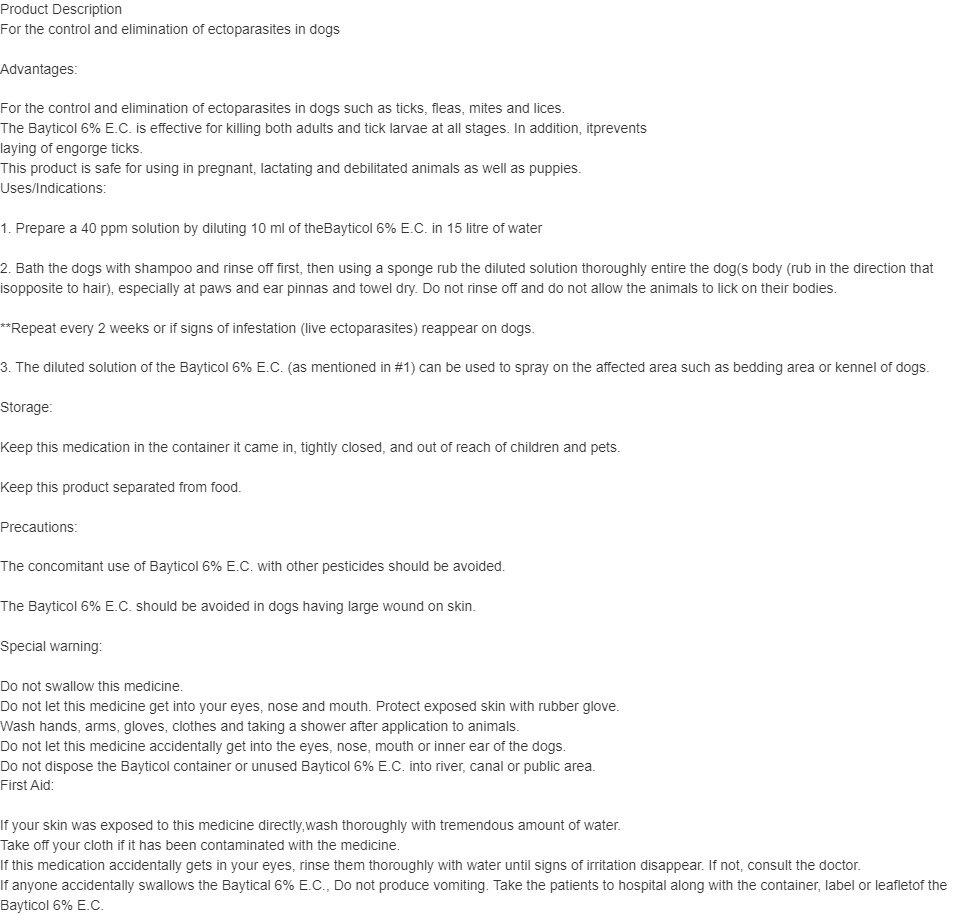 What's in the box
1 x Bayer Bayticol E.C. 6% 10ML