Price

RM76.50

RM90.00

Brand
Uncle Paul
Availability
In Stock
Quantity
Description
Highlight
Brand: Uncle Paul
Product: Uncle Paul Original Dry Dog Food (Sensitive/Small Bits/Joint/Adult)
Net Weight: 3KG/10KG
For sensitive adult/mature/senior dogs of small and medium breeds
Sensitive Adult【Small Bit / Joint Health】
Glucosamine + Fish Collagen
Strengthen Joint & Bone
Flexibility amd Mobility
For Sensitive of Small/Medium Breeds, Adult, Mature and Senior Dogs
There are a number of long backs and short legs like Corgis, Dachshunds, Basset Hounds and Pekingese are popular around dog lovers. The most famous should be the Corgis, because for being the preferred breed of Queen Elizabeth II.
Corgis are mini low-riders with long, sturdy bodies set atop short, little legs. Extra weight can instigate back problems. The Corgis bones are very fragile and the digestive system is sensitive. Additional joints and bones nutrition will help to maintain related health. Prebiotic, probiotic and enzyme will keep digestion healthy, reduce diarrheas and improve overall health. Diet management is important if you want to have a healthy and happy corgis.
Corgis are double-coated dogs with a course outer topcoat and a soft, dense undercoat. Corgis are heavy shedders, regular brushing can help keep corgi shedding under control. Additional hair and skin formula can reduce shedding and reduce skin sensitivity as well.
Sensitive Adult (Small Bits and Joint Health) Dog Food is formulated for the breeds with long backs and short legs and is a natural pet food specially made up of various SUPERFOOD. We are so committed to matching your pet's need. Your pet can be part of your life and enjoy every cherishable and memorable moment with you!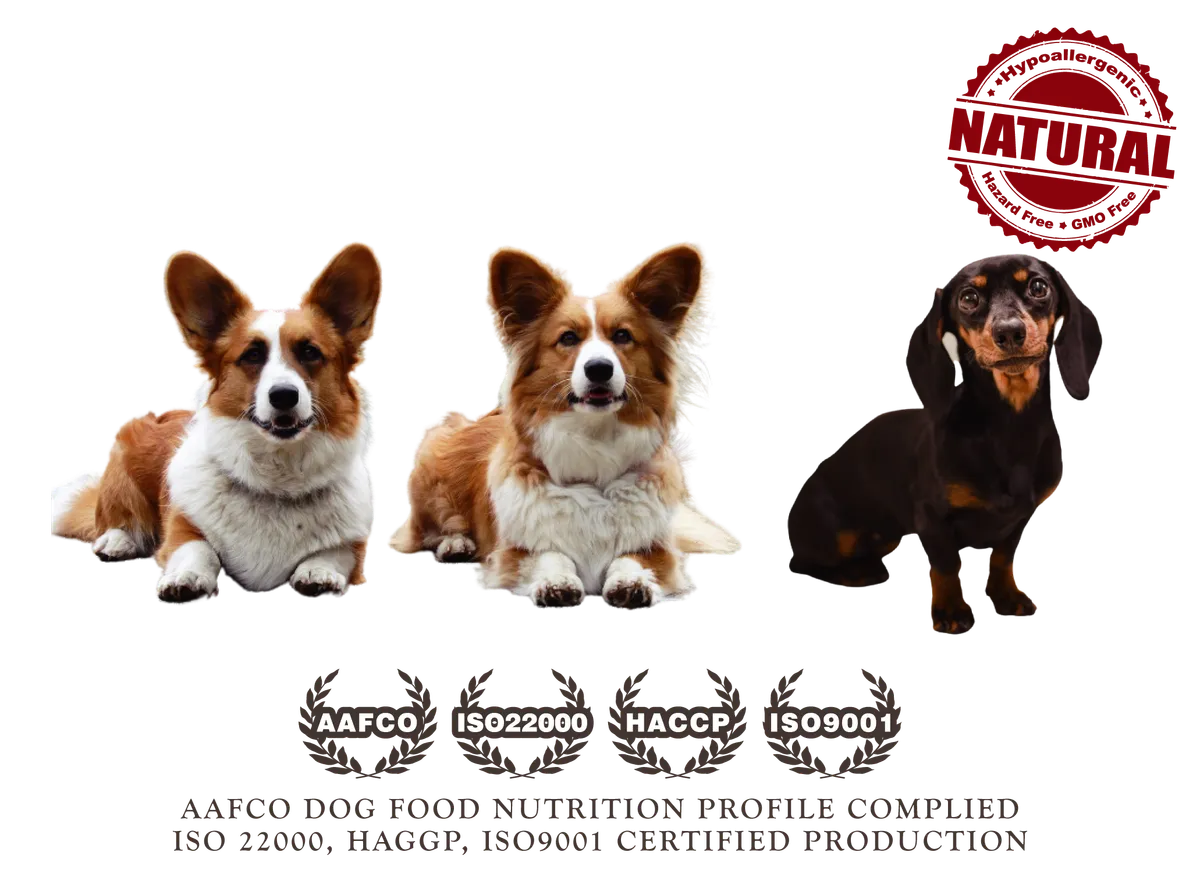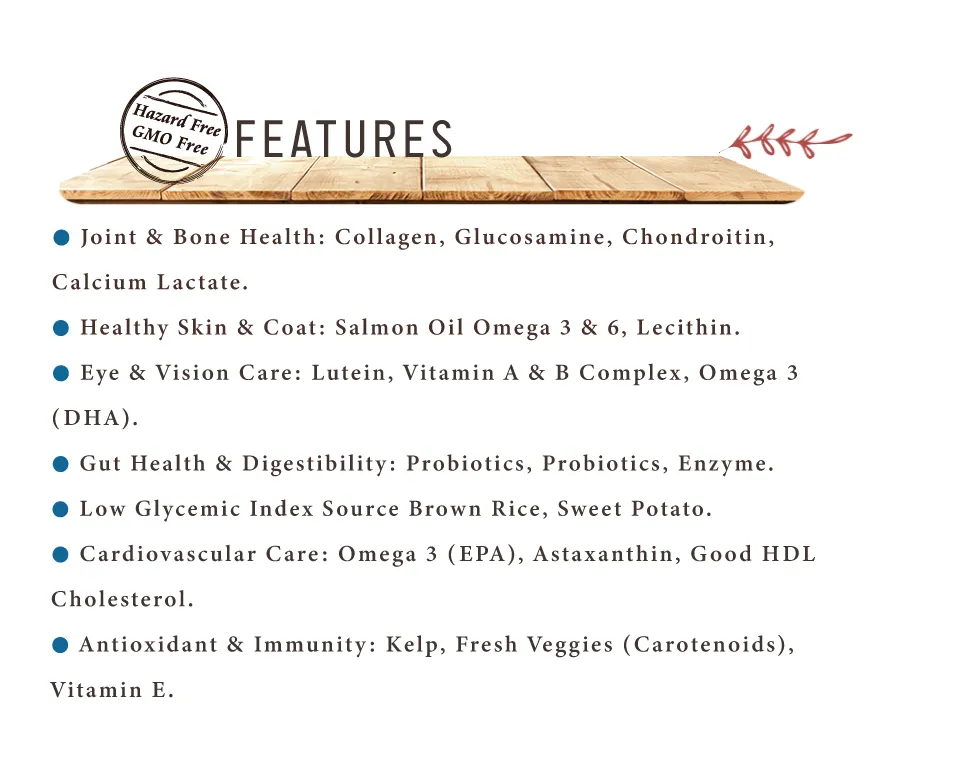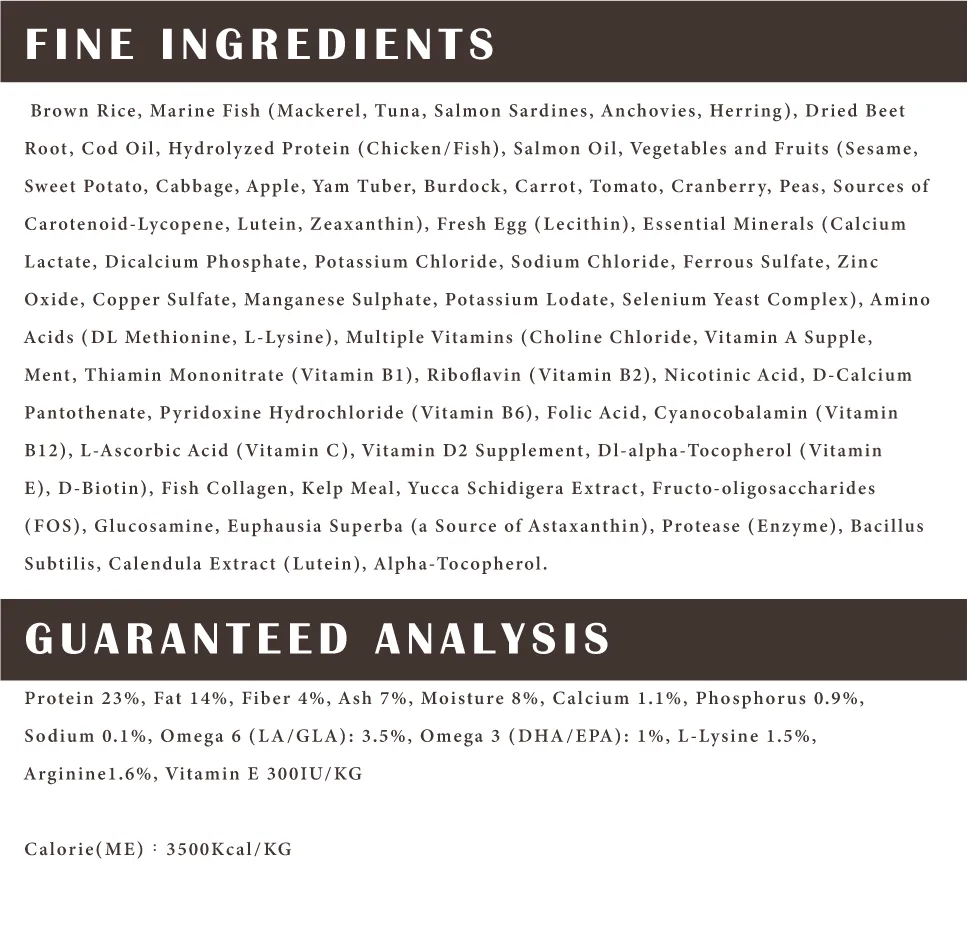 What's in the box
1 x Uncle Paul Sensitive Adult/Senior (Small Bit / Joint Health) Dog Food 3KG